What Needs To Be Studied After 12th To Become A Lawyer?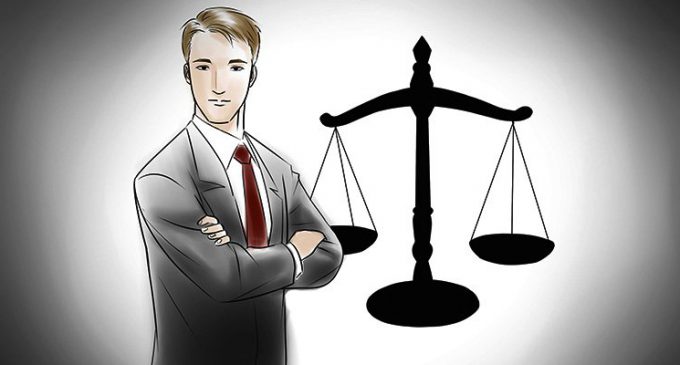 Law is one of the popular career choices in our country for a long time. Those whose families have been in the profession for generations generally choose to study law as well. However, it is not compulsory to have a family history in law to become a lawyer, nor is it essential that you belong to an affluent family. Anyone can choose to study law as long as one is passionate about it.
Traditionally, students could specialize in either civil or criminal law. However, this idea has altered and now students  can choose to specialize in any of the multiple alternatives provided such as patent laws, corporate legislation, etc.A law degree not only allows you to practice as a lawyer in the company's judiciary, but also opens up career possibilities in industries such as corporate management, legal services and administrative services.
Law is a career which requires loads of patience and logical skills. It takes loads of hard work and dedication to become a successful lawyer. First generation lawyers particularly face numerous problems in their profession as is true of every other profession. It becomes easier if one trains under a Senior Counsel in the beginning of their career. This is not to say that newbies cannot make it own their own. Anything is possible with determination and of course, hard work. Great communication skills and a faculty for critical analysis and articulation are pre-requisites for lawyers. Therefore, one should analyze these points before opting for law as a career.
Education for Lawyers:
Students interested in making a career in law can either do a three-year law course after graduation in any discipline or a 5 years' course after 12th class.
Candidates must have a minimum of 50% marks in their graduation degree.
In most instances, schools only operate the 3-year course for those whose primary specialization in graduation is something other than law, or working professionals who want to do an LLB as an extra qualification.
In reality, the 3-year course is now giving way to the 5 year course, which is seen as a better option.
The five-year course is intended for those who want to take up the law as a profession – be it as a litigator or any other type of legal professional.
The LLB course is regulated by the Bar Council of India which sets rules and regulations regarding legal practice in the country. Any specialization is done at masters, MPhil or PhD stage. A higher degree helps candidates get jobs in academics.
Law entrance exam :
After finishing the senior secondary examination, a candidate can begin preparing for the law entrance exam undertaken at domestic level for 5 years of BA LLB at multiple National Law Schools. The domestic law entrance test, CLAT (Combined Law Admission Test), basically tests the student's general English, legal ability, general knowledge, logical abilities, etc.
Qualities Every Good Lawyer Should Have:
The skills you need for your ideal career are something that you can work on and develop over time. Here are a few that you should consider working on if you aspire to be a successful lawyer:
Analytical skills. Lawyers help their clients resolve problems and issues. As a result, they must be able to analyze large amounts of information, determine relevant facts, and propose viable solutions.
Interpersonal skills. Lawyers must win the respect and confidence of their clients by building a trusting relationship so that clients feel comfortable enough to share personal information related to their case.
Problem-solving skills. Lawyers must separate their emotions and prejudice from their clients' problems and objectively evaluate the relevant applicable information. Therefore, good problem-solving skills are important for lawyers, to prepare the best defense and recommendations for their clients.
Research skills. Lawyers need to be able to find those laws and regulations which apply to a specific matter, in order to provide the appropriate legal advice for their clients.
Speaking skills. Lawyers must be able to clearly present and explain their case to arbitrators, mediators, opposing parties, judges, or juries, because they are speaking on behalf of their clients.
Writing skills. Lawyers need to be precise and specific when preparing documents, such as wills, trusts, and powers of attorney.
Job Prospects
There are huge opportunities for a law graduate. One can either practice as an advocate in a court of law or work with corporate firms.
By clearing exams conducted by Public Service Commissions, a law graduate can become a judge.
After gaining experience, a law graduate can hope to become Solicitor General, a Public Prosecutor or offer services to government departments and ministries.
One can also work as a legal adviser for various organisations. Teaching in colleges, working with NGOs and working as a reporter for newspapers and television channels are other attractive options.
Job Roles :
Criminal Lawyer: Specializes in criminal laws CrPC, IPC, Evidence Act and various other penal laws.
Civil Litigation Lawyer: Specializes in civil laws e.g. taxation laws, excise laws.
Legal Analyst: Works for corporate firms or law firms and analyses laws pertaining to the sphere of the company and its operation.
Document Drafting Lawyer: Specialises in drafting various documents containing agreements, terms and conditions, case material, etc.
Legal Journalist: Covers crime beats, legal proceedings in courts, arbitration courts, international courts and arbitration events.
Legal Advisor: Offers consultancy to corporate firms regarding their legal obligations, duties, legal relations with other firms.
Government Lawyer: Works for the government and in close coordination with the police.
Judge: Offers judgment after conducting the court proceedings and hearing al the concerned parties.
Pay Scale :
A lawyer who wishes to start practicing in a court can get a stipend of Rs 5000 to Rs 40,000 depending upon the advocate he is associated with, a law graduate working with Legal Process Outsourcing receives can earn attractive salary in the range of Rs 20,000 and Rs 50,000.