Online International Conference on Industry 4.0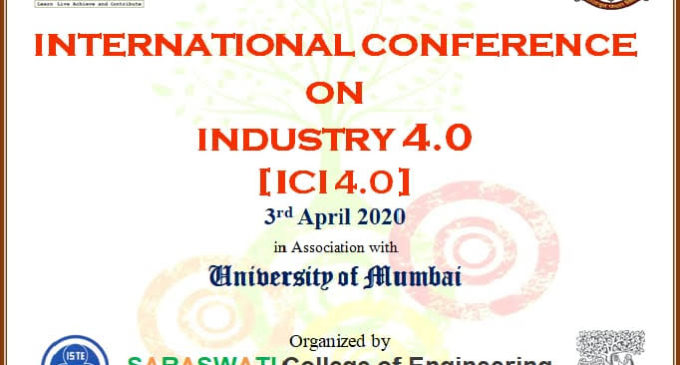 Sarawati College of Engineering,Kharghar successful conducted "International Conference on Industry 4.0" online on 3rd April 2020.
Chief Guest & Keynote speaker of the Online International Conference was Elena Lyzensco from Russia.She delivered a Keynote speech on "Talent Management ".An overwhelming response was received. Authors of Russia, UK, etc presented their paper online. Around 449 papers were received across the globe. After plagiarism check and reviews of technical committee 225 papers were selected.
After the online inauguration, the conference declared open by the conference chair person Dr. Manjusha Deshmukh, Principal SCOE.
6 parallel online sessions were conducted :-These were :
Track 1: Artificial Intelligence and Intelligent Machine
Track 2:- Innovative Business Processes
Track3:-Cloud computing and Big data analysis
Track 4:-Communication Network and cyber security
Track 5:-Biotechnolgy and Health care center
Track 6:- Case study on Industry 4.0- construction 4.0
The session was successfully concluded by vote of thanks given by Prof. Vaishali Jadhav.
[SLGF id=5217]