Campus Broadcast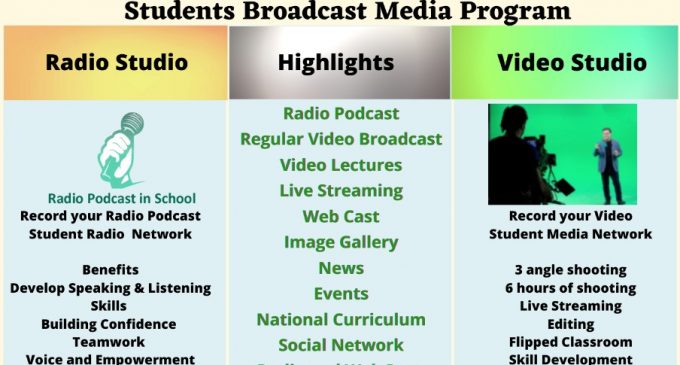 Campus Broadcast is India's first provider of Audio/Video broadcast Media technology for education with decades of experience in developing and installing professional broadcast software. Our range of solutions and packages offers both Primary and Secondary Schools, Academies, Colleges a cost effective, professional way to introduce Video/radio as a key part of everyday school life achieving a majority of the National Curriculum Standards.
Broadcast is an excellent medium for developing speaking and listening skills and provides students with a platform to express themselves.
We offer Media studios to suit all sizes & budgets and provide everything from streaming to training.
contact phone :9136018805
website : http://campusbroadcast.in
email : enquiry@campusbroadcast.in