Career In Biomedical Science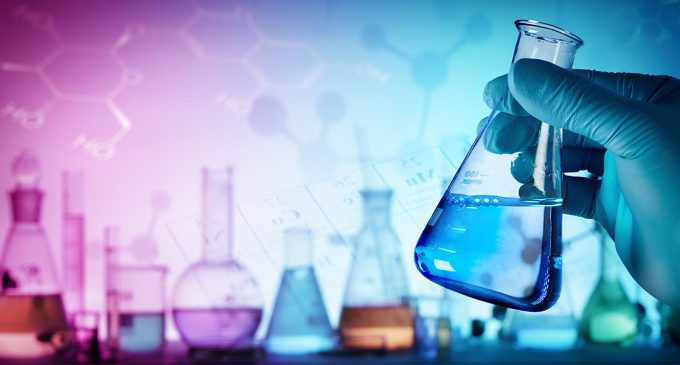 Are you interested in careers in biomedical science?
If you're searching for an exciting research area that remains mostly unexplored and fantastical, then this is it!
Biomedical scientist is a scientist who trained in biology, particularly in the context of medicine. Biomedical scientists work to gain knowledge on the main principles of how the human body works and find new ways to cure or treat disease by developing advanced diagnostic tools or new therapeutic strategies. Related streams include pathology, human biology, biomedical engineering, genetics, epidemiology, immunology, pharmacology, clinical or applied chemistry.
Following is all you need to understand about a Bio-medical science as career with lots of information :
Eligibility Criteria to Study Biomedical Science
A bachelor's degree is the first requirement if you want to follow a career in biomedical sciences.
Those who want to be streamlined to their preferred topic should consider a degree in pharmacology, molecular biology, genetics, biochemistry, or chemistry from the very start,
Since all these streams are interrelated, topics can always be changed if necessary.
Alternatively, you can pursue a bachelor's degree in biomedical science, B.Tech. biotechnology / biomedical engineering or B.Pharm, before pursuing an sophisticated biomedical science course.
Courses For Biomedical Science
Bachelor of Science [B.Sc] (Hons)
Biomedical science is a degree program
Candidates must have passed 10 + 2 or any other equivalent exam with Physics, Chemistry and Biology as mandatory topics for admission to the course in the Science stream.
With a duration of 3 years.
The total cost of this program is approx Rs 50,000/- to Rs 60,000/-
B.Sc Biomedical Science
Biomedical science is an undergraduate Bio-science programme.
Candidates must have passed 10 + 2 or any other equivalent exam with English and Physics, Chemistry, Mathematics and Biology or with  Physics, Chemistry, Biology or Botany & Zoology or with Physics, Chemistry, Micro-Biology/Biochemistry, Biotechnology from a recognized school board.
With a duration of 3 years.
The total cost of this program is approx Rs 50,000/- to Rs 60,000/-
Biomedical Science Career opportunities
There are numerous possibilities for students in India to pursue a biomedical science course.
It is a large, happening topic with excellent laboratory, management, research, education, and consultancy  possibilities.
You can operate in the private sector or in the multiple national healthcare labs once you are skilled in the topic.
Those who are not appropriate for normal careers in hospitals may opt for health care organizations,
Work in the departments of forensic science and perhaps assist capture a suspect!
Join global healthcare initiatives, go on volunteer job, get involved with manufacturers of products,  pharmaceutical industries, or veterinary services.,your decisions are huge.
Skills required for Bio-Medical Science
Analytical skills and problem-solving skills.
Patience and the ability to work accurately and efficiently
Flexibility and the ability to work with a range of equipment and techniques
Communication and team working skills
Computing and the use of statistics.
The ability to work under pressure while maintaining standards of service
The ability to work alone or under instruction
Data analysis, evaluation and interpretation.
Attention to detail
IT skills.
Job profiles
The laboratory is the main job of biomedical scientists.With the assistance of pipettes, beakers, and test tubes,  they manage various biological samples, such as tissues, cells, blood, along with high-tech machinery and computers. Common responsibilities and biomedical researchers ' job profile are as follows:
Screening and testing of lifestyle diseases, such as cardiovascular issues, cancer, and diabetes, along with screening for Ebola, rubella, hepatitis, and other infectious diseases
Development, discovery of treatments like medicines or drugs as therapeutic agents and vaccines as preventive measures
Understanding, investigating disease progression, profile, and mechanisms
Finding innovative, new, and effective means of disease detection, such as new biomarker discovery
Salary
Junior researchers can earn approximately Rs. 12,000 to Rs. 18,000 on a monthly basis. Similarly, as a senior researchers, can expect to earn Rs. 25,000 a month. After completion of Ph.D in India, which is generally within four to six years, one can go for research and teaching, to earn Rs. 4 3.2 lakhs – Rs. 6 lakhs per annum.