Guest Lecture at Podar Prep, Deolali.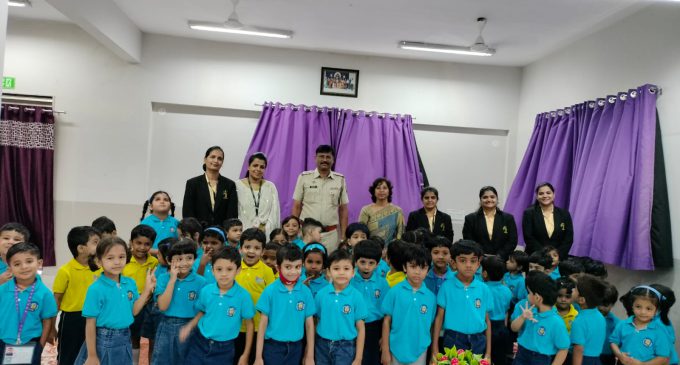 Podar Prep, Deolali organized a guest lecture on safety measures. PSI Dhanraj Patil was invited as a guest lecturer. Principal Mrs.Bhavisha Hirani, felicitated the guest with a sapling and memento.
The session started in an interactive way, by understanding children's knowledge about police officers, our community helpers, self-defence, sign language etc. He then made children aware of the safety measures, self-defence, important helpline contact numbers, when and where to use those numbers. Children understood that police men are their friends and are always ready to help us. Headmistress Ms. Shahnaaz Bagban expressed  gratitude by giving a thank you card. This informative guest lecture would not have come into existence without the guidance of Principal, Mrs.  Bhavisha Hirani, Headmistress Ms.Shahnaaz Bagban and the positive contribution of the entire Podar family.