Campus Live – All in One Online Teaching/Learning Platform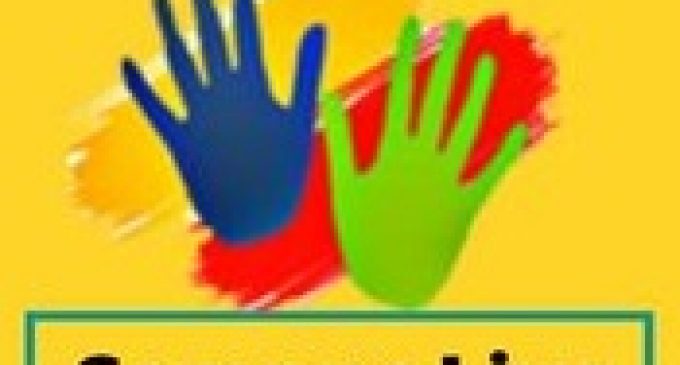 In 2020, schools and colleges have moved on to an online learning platform. All the institutes and parents are trying their best to cope up with the scenario and keep the Children's studies unaffected. But there are still many questions.
The content, courses, exams, and student progress records along with additional teaching material can be used as an extension/knowledge management to assist students learning. Students can access the whole year's academic data as and when required.
The Questions that remained unanswered :
– Can we replicate the Classroom teaching and learning method in online lectures?
– Is it possible to overcome the challenges of Bad connectivity and power cuts faced during online lectures?
– Can the teachers monitor student's progress in online lectures?
– Is it possible to take an examination or test Online as efficiently as in real?
– What about after the reopening of the school, do teachers have to repeat the syllabus taught for the absent students?
– Can the online teaching method be implemented after the school reopens?
Campusone Education Solutions Pvt. Ltd., a company based in Navi Mumbai has launched and implemented Campus Live Managed Services to aid teachers and institutes to stay connected with students and continue their studies.
Mr. Kannan Jojode, Director of Campusone explained the features of Campus Live while answering the unanswered questions.
1. What is Campus Live?
Campus Live is the all in one package of Course creation, Course management, content management, online examination/test, grading, and performance evaluation. It also includes add-on features like attendance management, Fees management, online fees collection through payment gateway, student profiling, etc.
'Educations system at par and well equipped for all challenges'
2. How Campus Live is different from other applications?
Our unique features like online course management, a combination of self-learning content, live lectures, and a student's login system, make it unique. Also, campus live comes with the add-on modules like student attendance system, online fees collection, student profiling, SMS alerts for Circulars.
3. Can you briefly explain its modules?
1. Course Management :
– Campus Live course management comes with self-learning as well live lecture system.
– Teachers firstly can upload the content of the topic. The content can be in audio, video, PDF, or picture format. Students can view the content as per their time convenience and availability of the internet and smartphone.
– after going through the content, teachers can also conduct live video lectures to address the difficulties and queries of students on the topic.
– Students can also communicate with teachers through the chat feature of campus live.
2. Online Examination/Test :
– after completing the chapter, teachers can conduct the online test with grading.
3. Assignment and Homework :
– Teachers can give students assignments that students can complete and upload online. Teachers can check and grade/mark individual assignments of students.
4. Login/Attendance Reports :
– Teachers can monitor when a particular student has logged in and logged out. Thus, teachers can generate the overall attendance report of all the students.
5. Students profiling :
– In Campus Live, the student's performance, attendance, assignments marks, and grades will be available online and can be viewed by teachers or the student himself at any point in time. Thus, teachers can monitor the progress or performance of the student.
6. Customized remark or assignment :
– Teachers can give customized remarks or assignment for each individual student or a group of weak students by monitoring their performance.
7. Management reporting :
– Principal, Management, or admin can view and keep track of the course completion, performance of teachers, students, attendance is given. Also, receive the customized report of a particular exam or particular staff or student at any point in time.
8. Online Fees Collection :
– We have integrated online fees collection for schools/Colleges with campus live. Schools can collect their fees through G-pay, Phonepay, Debit/Credit Cards, Net banking, and even through Amazon or Airel Wallet Money. Parents can also download Fees Receipt in the school prescribed format.
9. SMS Alerts :
– This is one more add-on feature that comes with Campus Live. Parents will get Alerts on Pending fees, any circular, notifications, etc. through SMS.
10. Online Admission :
– Campus Live also enables Online Admission forms for students.
11. Extra-Curricular Courses :
– If schools/colleges want to conduct any course, workshop, or seminar for outside students, they can conduct it in this same system with ease. Campus Live will allow outside students to self-register for the particular course/workshop/seminar and complete it with certification.
12. Data storage :
– As the data/lectures/content will remain on cloud throughout the year or maybe for more than one year, students and teachers can access the same at any point in time. This will also help the students who cannot access the course currently but may be willing to access it later for example migrated students. Even Teachers can open the exam for these particular students whenever they rejoin school.
– The data can be stored and accessed in future years too.
13. Training and Management :
– We understand that learning the online system, managing online courses, reporting, taking an exam is an additional and time-consuming task for teachers. Thus, CampusOne is providing 24 X 7 Support for training teachers and assist them in course/exam create