Blood Donation Camp at Kalamboli by Saraswati College of Engineering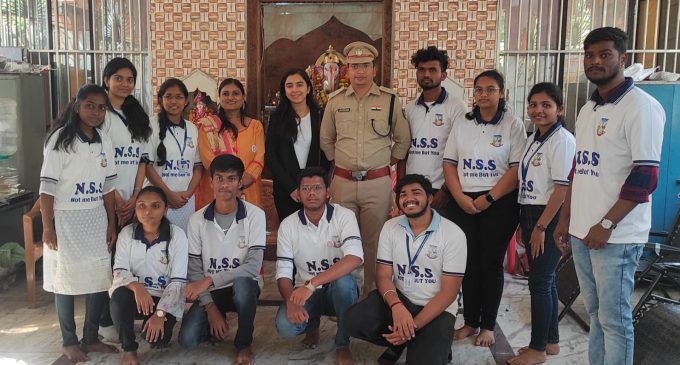 On January 26, National Service Scheme of Saraswati College of Engineering Kharghar organized a blood donation camp at Ganesh Mandir, Sector-02, Kalamboli onthe occasion of Republic Day in collaboration with Bandhilki Pratishtan. The Blood Donation camp held from 9:30 AM to 4:00 PM.  A total of  60 units of blood bags were successfully collected.
The medical officer examined the blood donor after checking the eligibility criteria and gave consent for blood donation. Volunteers created awareness among the people at bus depot and places nearby to the camp. Volunteers also took the initiative to donate blood.The camp concluded by thanking all the doctors and colleagues through the volunteers. The special thanking to the IRS Officer Mr. Nasir Iqbal Maner who give such a valuable guidance and support throughout the camp and appreciating NSS volunteers for their work.
College Principal Dr.ManjushaDeshmukh and National Service Scheme Area Co-ordinator Dr.Sunita Pal received valuable guidance throughout the camp.
[SLGF id=7116]