Pi Code Club – Network to learn Coding for Students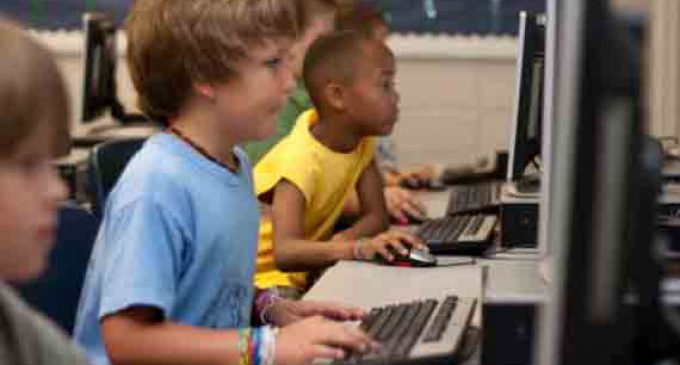 Has your child come home from school or an after-school class talking about Block Coding or game development or Story telling ? Or maybe you've heard that it's a good way to get kids into coding?
What is Block Coding? And how can you help your child to get started or build on their enthusiasm?
PI CODE CLUB helps parents / Mentors to help students to start with Story Telling, Game Development, Animation and More .
PI CODE CLUB will provide you with the tools and resource along with a KIT to start the journey of Block Programming thus ensuring all round development.
PI CODE CLUB is helping schools to make students families with coding with the help of Drag and Drop approach like scratch which will be Beneficial for students.
The Students from age group of 5 years to 14 years can join the Club and learn coding.
Mr. Shailesh Mule, a Parent of PI CODE CLUB member says, "It was amazing experience seeing my child making games on his own. Pi Code Club has also helped to increase persistence and patience in my child."
"Pi Code club has brought a lot of improvement in children. My daughter is a member of PI CODE CLUB since last 3 months and her performance in school has improved very much " said Mrs. Sameeta a parent
Logic Development :Coding requires logical thinking and teaches children how to tackle complex problems by breaking them down into smaller problems which are easier to manage and solve. This process is called decomposition. Even if children don't want to become a professional computer programmer or software engineer, they will benefit from learning to think this
Creative Thinking :Coding allows students to be creators. After all, coding is all about creating something new. How cool would it be to be able to design your own app or video game? With code, kids can create projects that they love. By learning to code students learn to maximize their creativity and learn how to come up with their own ideas in order to solve their problem
PERSISTENCE :Perseverance is not an easy trait to teach, especially to a child or student. However, it is an important skill to have in life in general. We don't want children to just give up when they come across a problem or obstacle, we want them to keep going. Coding teaches children persistence, that in order to solve any issues they should not quit.
Communication Skill :Learning to code is like learning a new language. When we learn a new language, we become better communicators. Why? We need to know how to break things down to speak simply. This is the same with coding. Computers only understand instructions when they are written in simple easy to follow language that the computer understands.
PI CODE CLUB is introduced in school campus to encourage the young mind to experiment, discover and create Exciting stories, Animation and Games. All this just by Drag and Drop.
Not Only the Software, PI CODE CLUB comes with 10 latest Raspberry PI based Computers with Keyboard, Mouse and Monitor. It can be used as a regular computer as well as a tool to learning coding.
Training to the Teaching staff would be provided with the detailed manual on every software and step by step curriculum.
Likewise for parents they can purchase a Raspberry Pi Kit for their Child and be part of the child's Learning by Story Telling, Animation and Game Development
for more details, starting PI CODE CLUB in your school campus or to purchase kits, write us at picodeclubindia@gmail.com