Thin Client in Schools / Colleges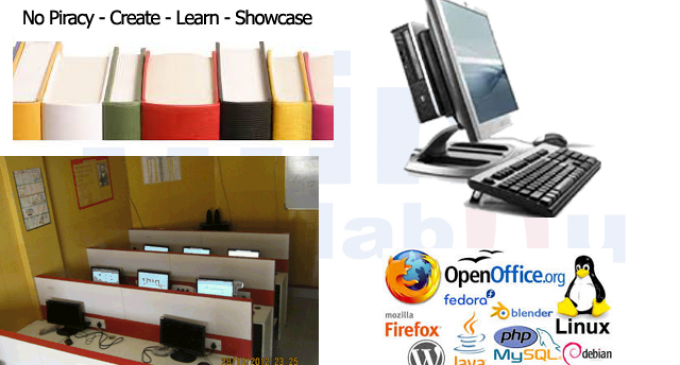 With technology, change is inevitable —
Often a less expensive alternative to hiring a staff specialist, Thin Labs in school allows schools to cut costs, keep kids interested in core academic subjects and encourage teachers and staff to incorporate the use of technology into their daily curriculum.
Let's get real. Just as business professionals need to do business, teachers need to teach! Not spend time troubleshooting computer problems. Likewise, students need to be able to focus on learning. Virtualized schools and colleges require high-performance endpoints for high-demand environments for IT professionals, teachers, and students.
Another high school was looking to refresh worn out PCs that couldn't even run the latest OS. They transformed to Thin Clients, then tested out and used Thin Clients for secure, manageable, cost-saving, energy-efficient endpoint devices. A School in mumbai was  actively replacing over 100 aging PCs that were under constant repair or redeployment. Happy with not only performance, but also energy-saving affects, they went with Thin Clients and ended up saving money on labor, replacement parts, and IT headaches.
More and more schools are realizing that it is far more cost effective to outsource computer classes and technology programs to us than to staff it internally.
Miss.Vrushali – Operations Head from campusone feels that using thin clients with open source reduce the licensing cost, infrastructure and maintenance cost. More over students are focused on learning new technologies.
Let's not leave out the desktop experience. While other options are non-traditional one-offs, you can't discredit the desk/chair/keyboard/monitor scenario that offers students a more traditional, holistic learning environment, mindset, and focus. Thin and Zero Clients should come fully equipped for all educational needs and if sourced from the right vendor, also come with a several-year warranty and excellent, easy-to-understand customer support. You can also repurpose your PCs by converting them into Thin Clients  while budgeting for future hardware. PCs can be repurposed and built to personal specifications and requirements, with ongoing updates–never leaving you with outdated programs, applications, or OS.