Report on Vigyan Melava 2018 H Ward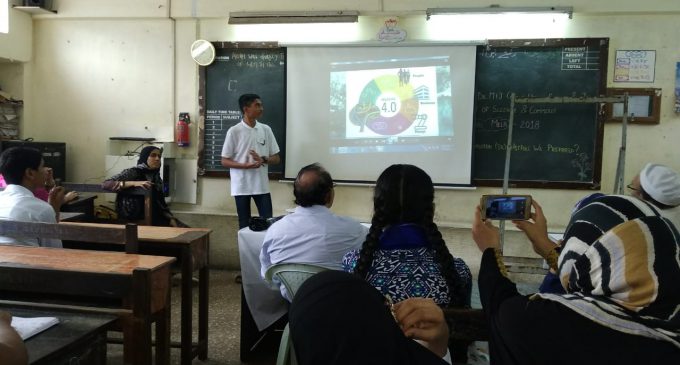 Vigyan Melava 2018, was conducted at Anjuman-I-Islam's Dr M.I.J. High School and Jr. College of Science & Commerce, Bandra west On Monday 30th July 2018 at 9 am.
The Topic of the Science Seminar was "Industrial Revolution 4.0. Are we prepared?"
There were 11 participants from various schools and of different mediums i.e. English, Hindi, Marathi & Urdu
Mr. Arvind Kadam (Ex. Principal – Adarsh Vidyalaya, Goregaon) & Prf. Maroof Bashir ( Bandra Boys' Jr College, Biology Department) judge the event.
The student of S S Sahney High School, Miss Shaikh Sana Wahab  won the first prize. Whereas 2nd and 3rd prize won by Mr. Sudarshan Kumaresark (K.E.S. Hans Bhugra H School, Santacruz) and Mr. Akshit Joshi (Purushottam High School, Bandra) respectively