Maharashtra SSC Result 2018 Declared Today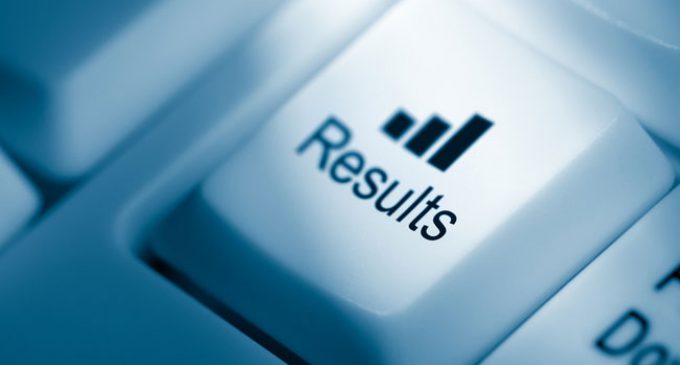 Maharashtra Board Result 2018 declared today (June 8) at 1 pm at the press conference by the MSBSHSE Maharashtra State Board of Secondary and Higher Secondary Education. Maharashtra SSC Class 10 Result 2018, Maharashtra SCC Result 2018 hosted on the official website mahresult.nic.in.
Shrutika Jagadish Mahajan (Dombivali) has topped this year's Maharashtra SSC result with 100%, followed by Sanika Sanjay Gaikwad with 99.80%. Khushi Ajay Vora is at the third place with 99.60%.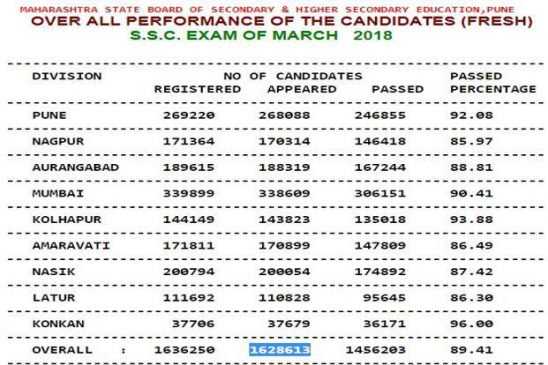 The MSBSHSE board will announce the date distribution of marksheets in 2 days
The re-examination will start on July 17 for both class X and XII
The pass percentage in 2017 was 88.74% and it has increased by 0.67%
A total of 63,331 students across Maharashtra scored 90% or above
125 students have got 100% marks in Maharashtra SSC exam 2018
The schools that got nil pass percentage are from – Pune (3) Nagpur (4) Aurangabad (9) Mumbai (5) Amaravati (2) Nasik (4) Latur (6)
A total of 33 schools have got zero or nil pass percentage
More than four thousand schools got 100% pass percentage
Konkan region reported highest pass percentage at 96%
Kolhapur ranked second with 93.88% pass percentage
The overall pass percentage of Pune is 92.08%
Mumbai reported a overall pass percentage of 90.41%
Around 14,56,203 students have qualified the Maharashtra SSC exam 2018
This year, around 16,28,613 students appeared for the SSC examination
The board has announced the Maharashtra SSC result 2018
The students can also check their result on the result form provided above
The Maharashtra SSC examinations were conducted from March 1 to 24, 2018
The students can check their result online at – mahresult.nic.in
The MSBSHSE 10th result released at around 1 pm