Schools reopened in parts of India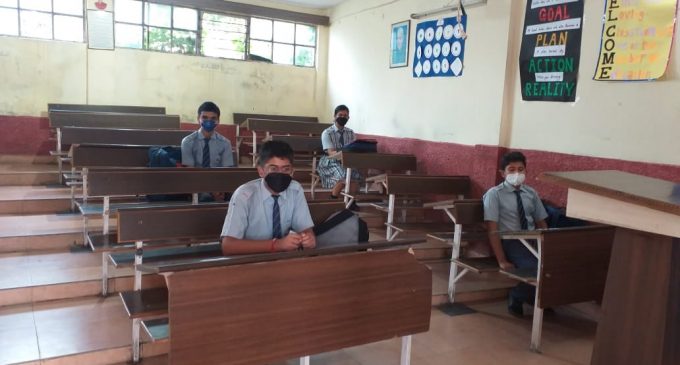 After a gap of nearly six months, the schools in the country reopened partially from yesterday 21st Sept 2020 in some states of India. The Coronavirus Pandemic had forced the Educational Institute to remain shut since March 2020.
Central Government through Unlock 4.0 has allowed Education Institute for partially reopening schools from Std 9th to 12th from 21st Sept 2020 on voluntarily basis.
States like Andhra Pradesh, Jammu and Kashmir, Nagaland, Bihar, Hariyana, Assam, Madhya Pradesh Himachal Pradesh, Bengluru has allowed partially opening some schools from non containment zones.
Whereas States like Tamil Nadu, Goa, Karnataka, Delhi, Gujarat, Uttarakhand, Uttar Pradesh has decided to keep schools closed for some more period of time.
Union Health Ministry guidelines for teaching activities in classrooms from today :
The Union Health Ministry had on September 8 issued a standard operating procedure (SOP) for a partial reopening of schools
* Schools other than once in containment zone will be allowed to open. Student and teachers from containment zone are not permitted to attend the school.
*before resuming classes, schools have to be sanitized and seating arrangements have to be based on social distancing norms.
* frequent sanitization to be done in area used the most.
* Education and non teaching staff (upto 50 % ) will be called for online teaching and tele counseling or other activities in school
* anyone who develops symptoms in the school has to be isolated, and in the case of students, the school would have to immediately inform their parents.
Schools like Gyan Ganga International Academy, Bhopal started their activity partially as per the directives of state government. The school wore a fresh and exuberant look as per the new normal and bloomed once again as it received a new life with the smiles of the students on the first day.