Post Pandemic: Technology for future of Design industry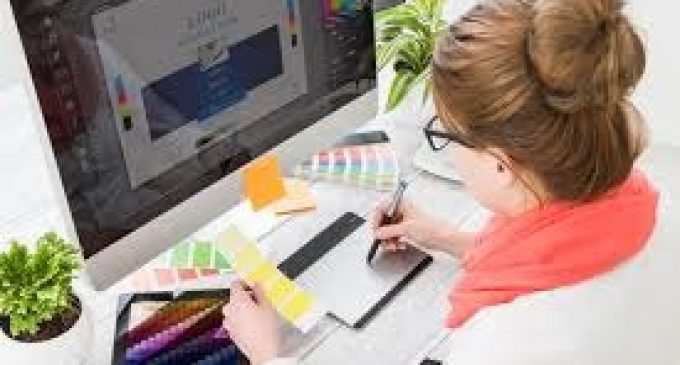 Over the past decade, the interior design industry in India has seen maturity and been on a growth trajectory making it more widely sought than before. It is no longer for a select few high-spending users. Interior designing is now a regular feature, courtesy the real estate upsurge and an increasing exposure to the idea and understanding of its usefulness.
Over the past year COVID-19 has brought in a cultural change in the way we live, eat, sleep, play and work. This shift brings space into focus, as it has been a constant setting during the entire period of pandemic with people remaining confined indoors. It has thus also turned one's focus on design.
Confined to space:
The pandemic has in a way brought back a culture of home offices. Once a concept meant for a select few, work from home as a concept today extends to a much larger number of people. This is now a trend that would continue in many sectors long into the post pandemic world.
Today, people spend a lot of time within the confines of one's home and this is reflected on the need for a fulfilling design that meets the requirements of a workstation, lighting, soundproofing etc. that collaborates in bringing design to life. This need also extends to commercial spaces where physical distancing and maintaining limited touch points needs to be considered as designers plan the best utilisation of available area.
Design is today an essential requirement to take care of all needs of space utilisation. It is an integral part of a living or working space. Ensuring it looks modern or as dated one might choose, yet making it a completely functional space is now a necessity and will only continue into a post-pandemic world.
Over a period of time India too has adapted to designs that have not traditionally been a part of its lifestyle or culture. An open kitchen, bathtub or separate shower area does not fall into the more luxurious category anymore. The focus on design for living and work spaces will only increase along with the demand for modern up-to-date features in interiors, fixtures and materials used. What will guide the industry in meeting these needs is
technology, which works as the engine powering design.
The use of technology during the past year has helped the design industry improve the scope of its revival to a great extent. While the industry has relied on technology, even in the pre-COVID-19 times, this period of turbulence has further given the technology a push.
Technology- for the future of design:
The use of technology in the space of designing has been around with software and computer aided methods adding value for decades. In a post-pandemic world technology in design will play a far bigger role given that it offers the ability to enhance the efficiency and gives a better experience to the end customer.
The use of technology has ensured that the design industry has evolved and practices that were considered a standard about a decade ago are outdated. Technology has helped create smarter homes along with newer means to market these design techniques and make best use of space.
One exciting aspect of technology that is changing the future of design world-over and India is the use of virtual and augmented reality and various extensions thereof. These immersive technologies elevate the experience for a client who gets an immediate impression of the suggested design and the smart features that it hides within, allowing them to provide more accurate feedback.

Technology is also a time saver that is revolutionizing the world at a fast pace and the design industry is no exception to its benefits in a post-pandemic world.
-By Mr. Vipul Solanki
Director,
NAFDI – School of Interior Design