Parents, Yuva Sena protest over snapping of internal marks of SSC Board Exam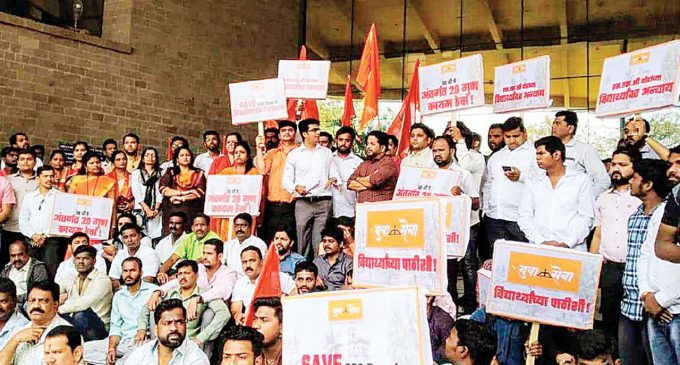 Parents of the SSC students held protest at Maharashtra State Secondary and Higher Secondary Education Board, Pune with Yuva Sena on Thursday. The demand was to bring back 20 marks of oral Examination for Languages and Social Science subject which is removed by the Board.
The SSC Board introduced new syllabus and also declared new paper pattern this year for 100 marks and removed earlier 20 marks for oral and internals.
This decision was protested by parents as well as students. Teachers and Principals are also concerned about the academic performance of students due to this new pattern. The new pattern is going to affect admissions of the students as even though the student gets pass, they will not be able to compete with other boards i.e. CBSE and ICSE.
After this protest Maharashtra State Secondary and Higher Secondary Board wrote a letter to state education department to come up with some positive decision