674 Unrecognized Schools in Maharashtra: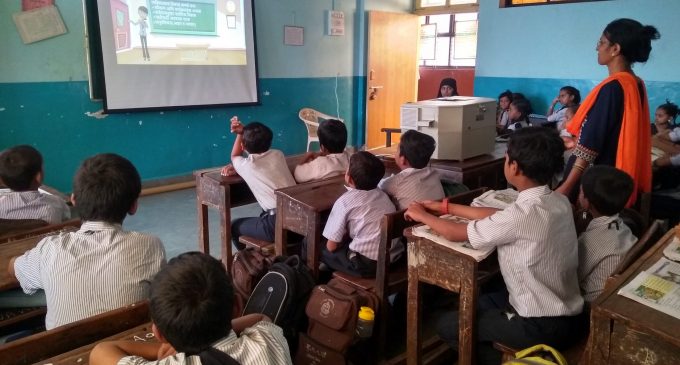 As per information unified district information system for education (UDISE) 2020-21,
it has been found that 674 primary and secondary schools in the state are unauthorized.
Dinkar Temkar, director of primary education, has ordered action against the unauthorized schools for the
possibility of cheating of staff, parents, and students.
According to the rules, unauthorized schools will be fined Rs 1 lakh and if the schools continue to operate, a fine of
Rs 10,000 per day will be imposed. The Cops Association had demanded publication of the list of unauthorized schools and for taking action against them.
Through a circular, Temkar instructed the Primary and Secondary Education Officers of all the Zilla Parishads
in the state and the Education Inspectors in Greater Mumbai to take action against the unauthorized schools
as per the instructions given by the Education Commissioner, Suraj Mandhare.
The State Government order is given for State Board Affiliated Schools, CBSE, ICSE, IB, etc.
If the school is started without the State No Objection Certificate for Boards affiliated schools and
if such a school is operating, the school should be declared an unauthorized school, and the list of those
unauthorized schools should be published in local newspapers.
A child should not be admitted to an unauthorized school, as the child's future depends on it.
Care should be taken to ensure that no one removes the plaque near the school entrance with a clear indication,
"Admission to the school concerned will result in academic loss." It has been clarified that the updated list of
unauthorized schools should be posted on the premises of district level and taluka level offices.
If the unauthorized school continues, the management of the school concerned shall be fined Rs one lakh with a
notice to shut down. If the unauthorized school still continues after the notice, a fine of Rs 10,000 shall be fined per day. Regarding the recovery of fines, it has been mentioned that the report will be submitted by taking action as per the scope of work fixed as per the Government Gazette 2012.