29 websites for Students Learning and Skill Development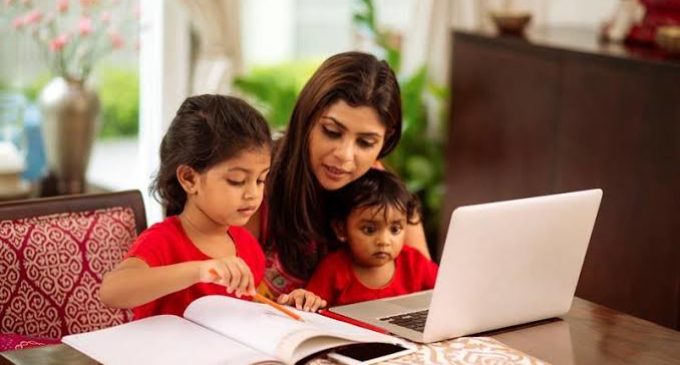 With Corona Virus rapidly Spreading in India, in matter of weeks there have been multiple announcement regarding cancellation of School Exams and attendance. The Education Industry has stopped the operation like never before.
Parents are making all possible efforts to keep their Children's learning going on owing to the 21-day countrywide lockdown.
There are many courses online, paid as well as free, which students can opt for during this lockdown period.
We have listed down 29 websites which can help students in learning new things and skills from their home.
1. ABC Mouse
ABCmouse.com has a Step-by-Step Learning Path with more than 850 lessons designed to take kids through the progression of learning to read. Free for 30 days, PreK-Grade 2

2. ABCya
Reading practice along with phonics and games. $9.99 per month, K-Grade 6

3. Between the Lions
PBS reading website with read-along folktales and fables, clever song videos of letter sounds, and many more stories to capture kids' attention. Free, K-1

4. Biblionasium
Site for reviewing and sharing books makes reading a social adventure. Free, Grades 2-8

5. Bookshare
This fantastic digital library service helps kids with print-related disabilities read independently. Free and paid, PreK-Grade 12

6. Fact Monster: All About Books
This fun site has all kinds of games and facts about books. Free, Grades K-12

7. Free Rice
This addictive site tests kids (and you!) on your vocabulary knowledge. They also donate free rice to third world countries! Free, Grades 2-12

8. Harry Potter Reading Club
Any kids who love Harry Potter will adore this everything Harry Potter reading website. Free, grade 3-7

9. Inkless Tales
Stories, poems, games, and more. Free, K-Grade 5

10. Into the Book
Into the Book is a reading comprehension site that focuses on reading strategies teachers work on every day. Get practice using prior knowledge, making connections, questioning, visualizing, inferring, summarizing, evaluating and synthesizing. Free, Grades K-6
11. Khan Academy Kids
Khan Academy is widely known for its free math programs and assistance, but they also have reading for kids as low as first grade. Free, Grades 1-1
12. KidsReads
Reviews about books so you can choose the right ones. Free, Grades K-12
13. Owl and Mouse
Learn about the alphabet including the shapes of letters and how to make them. Plus, other reading activities. Free, Pre-K-K
14. Oxford Owl
Phonics practice, spelling, and free eBooks. Free, 3-11 years
15. Reading Bear
Reading Bear teaches beginning readers vocabulary and concepts while systematically introducing all the main phonetic patterns of written English. Free, PreK-Grade 1
16. Reading Eggs
Phonics, spelling, vocabulary, and reading practice for emerging readers. Free 2-week trial, PreK-Grade 1
17. Read Theory
Read Theory offers online reading activities for all ages and ability levels. The program adapts to students' individual ability levels and presents them with thousands of skill-building exercises that suit their needs. Free, Grades K-12
18. ReadWorks.org
Literacy lessons that include comprehension and short passages to analyze. Free, Grades K-12
19. readwritethink
readwritethink has activities, games, tips, recommendations, and more for literacy. Free, grades K-12
20. Roy: Tale of a Singing Zebra
Guided reading and other reading games for emerging readers. Free, PreK-Grade 1
21. Spelling City
Spelling City has spelling lists, tests, games, and practice activities. It also has the same tools for vocabulary. Some features are free, $34.95 for family membership, Grades K-12
22. Starfall
Specializes in teaching children from preschool through third grade to read with the help of phonetics. Kids will learn songs to help them learn and have tons of practice putting it all together. $35, PK-Grade 3
23. Storyline Online
Storyline Online has books on video and lessons aimed at strengthening comprehension and verbal and written skills for English-language learners. Free
24. StoryPlace
Read-along site for younger kids with activities and free story videos. There are animated videos of stories and sing-a-long songs. Free, PreK-Grade 1
25. The Week Junior
They just launched a news and current events magazine for middle schoolers. They are currently sampling it for free to schools and have created a digital version for teachers to use in their remote teaching curriculums. Free, Grades: 6-9
26. Tween Tribune by Smithsonian
Lots of non-fiction articles on this site and you can level it by Lexile (reading) level. Free, Grades K-12
27. Word World
This fun PBS site that has videos about words and how they are used. Free
28. Young Explorer Magazine
This amazing compilation of non-fiction brought to you by National Geographic Learning has been wow'ing kids for a long time. Many free issues, K- Grade 2
What's on your list of best reading websites? Share your ideas in our WeAreTeachers HELPLINE group on Facebook.
Plus, the best math and social studies websites.
29. Pi Code Club : Students can learn Block Coding which in term will develop students Logic and creativity. Pi Code Club is launching Scratch LMS for learning Block Coding for students from grade 3 onwards. Free