New technology in Bus tracking System for students safety.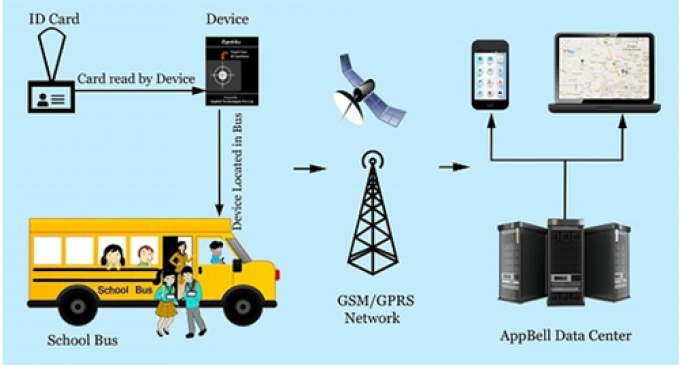 Life and time both are equally valuable for children's as well as parents. children's spend much of their time in school, it is the responsibility of the teachers and parents to confirm the safety and well being of their students, many parents prefer picking and dropping their children to school by themselves because of the unsafe travelling services provided by the school or other authorities but, it becomes difficult for many parents to drop and pick their children from their school because of long distance travel and lack of time so depending on the school bus becomes an only alternative. It also becomes an extra burden on school authorities to keep a track of vehicles and to take care of the students in the bus. Campus Bus Tracking as came up with a solution to this problem by providing a 360 DEGREE BUS TRACKING services which includes
Live video streaming
Live location tracking
Instant SMS updates
Easy communication
CCTV SURVEILLANCE
Campus Bus Track Services are customized for 100% Managed Service and also for Self Management when necessary.Campus Bus Tracking allows the parents to track their child's safety and get instant updates about delays or any other problem. The parent and school authorities both can vigil the children's through live video streaming camera.Not to worry about the attendance of students entering and exiting the bus as it will be automatically tracked using GPRS technology. It will keep the record and store everything on its own.
This technology will help to improve the safety of students and will also help the school authorities to provide fast and accurate pick & drop services.
It will be as simple as ordering something online and tracking it all the way.
To know more visit: http://campusone.in/data/bustrack.asp