Ideation, an Ideathon at SIES, Nerul, Navi Mumbai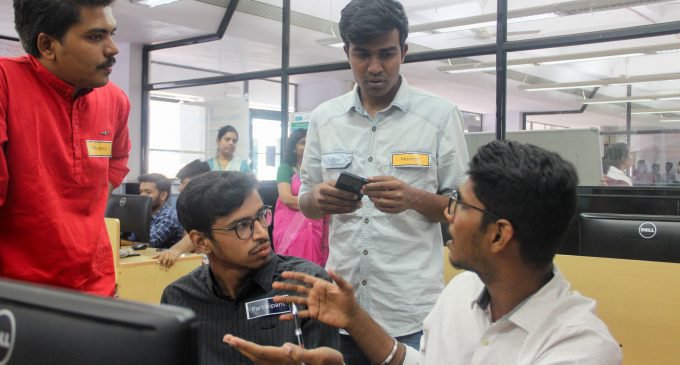 Ideation, an ideathon, was a collaborative event, organized by the combined efforts of IETE Students' Forum and EDC of SIES Graduate School of Technology on 15th Feb. 2019 from 8.30 am to 7.00 pm @ SIES Graduate School, Nerul, Navi Mumbai. The aim of the competition was to provide a medium for the enthusiasts to generate creative and technically productive ideas to real life problems faced by people.
Ideation's prima motto was to give back to the society and help solve most of the commonly faced issues with the help of technical ideas, which can then be taken up as first hand projects. The event began with the Inauguration ceremony, in the presence of our Guest of Honor Dr. B. U. Rhinde, Chairman, IETE, Navi Mumbai Centre, and Principal, Dr. Vikram Patil. The event flagged off with their inspirational words, followed by the Ideation description by Mr. Suraj Anchan, IETE Chairperson and the vote of thanks by Mr. Shuaib Basha, EDC.
Ideation'19 was organized in collaboration with two NGOs, Blue Ribbon Movement and Child Vision Foundation. The problem statements were given by two NGO partners which are community issues such as waste management, woman/child safety, transport system, governance , adulteration, environmental issues, health system etc.
The winners were:
1. Shrinivas Shah and team- Inadequate mixed waste segregation.
2. Vishodhan K and team- Inadequate safety appliances in house.