Robotics Young Scientist Club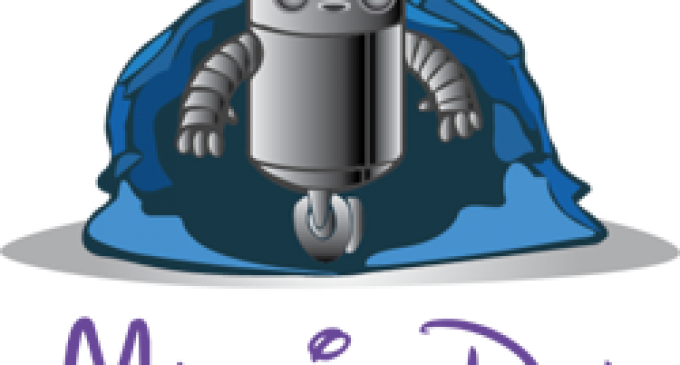 Event Overview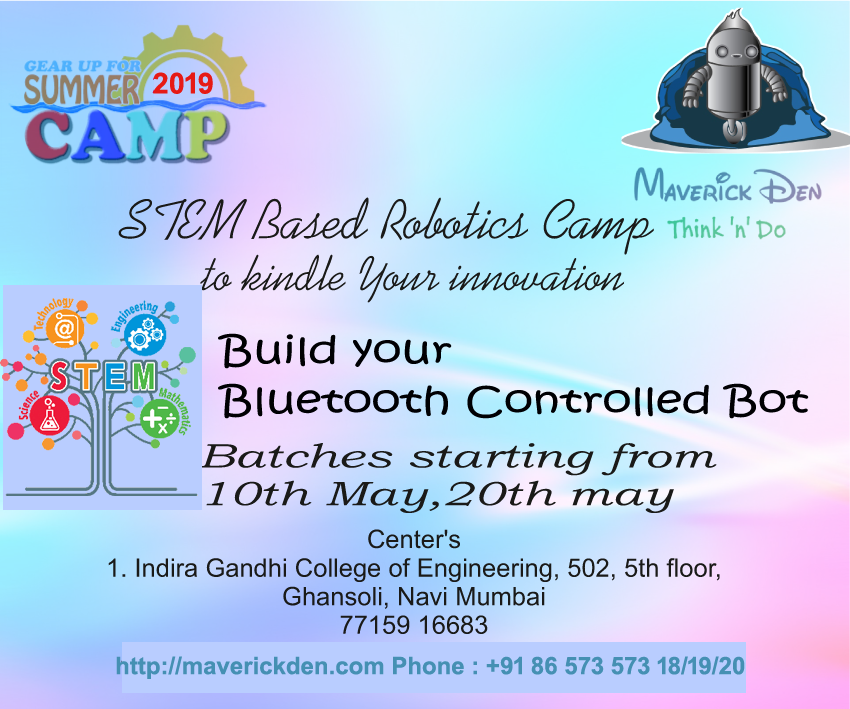 Young Scientist program by Maverickden is a an excellent multi-disciplinary module to impart practical, activity based, hands on Knowledge aimed into kindle passion in young minds towards Science, Technology, Engineering, Arts and Mathematics.
Use controllers to operate lights, motors and LED's, and then test your engineering skills in a series of competitive challenges with your classmates using the robot you've designed.  Share your bots at the end of the workshop and take home your Arduino kit to tinker with.
Features
Fun Filled
Logical Thinking
Problem Solving
Constructive Approach
Leadership
Programming
Presentation Skills
Team Building
Do it Yourself
Communication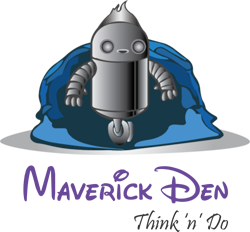 About Maverickden STEM Robotics Pvt. Ltd
STEAM / STEM based Robotics
Ticket Information
Ticket Price: 500
#paid
When & Where
From: 2019-05-06 12:00 AM
To: 2019-06-15 12:00 AM
Location: Maverickden STEM Robotics Pvt. Ltd


D-109, Sanpada Station Complex, 400705, Vashi, Navi Mumbai.
About Author