Learn About Dental Career Options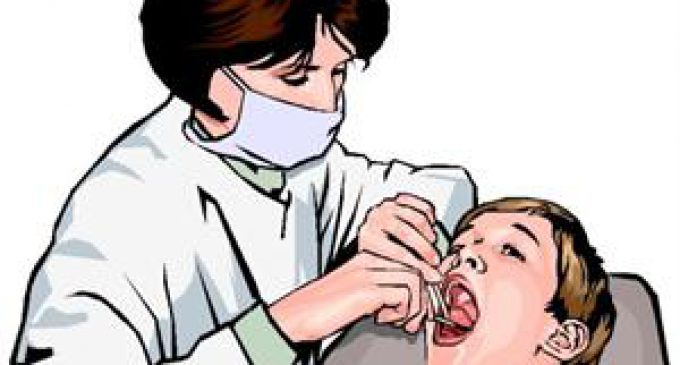 You happily pay a visit to this professional to get a million dollar smile. Yes, we are talking about dentists and dentistry. This profession deals with the inspection and treatment of teeth, gums and other parts of the oral cavity. A dentist especially takes care of problems affecting the teeth. Common procedures are removal, correction and replacement of decayed, damaged or lost teeth.
However, this career profile is changing rapidly, creating many opportunities and challenges for job seekers. With an increasing awareness of oral health and the introduction of new fields like oral pathology (diagnosis for diseases that affect the mouth), periodontics (care of gums and the diseases that might afflict them) and orthodontics (straightening and aligning teeth and jaws) have all enhanced the scope in this field.
What's more, dental care is a growing industry because you will never miss anyone who has not had problems with their teeth.Dental health is an essential part of the overall health system. With modern lifestyle, dental problems are becoming common among all sections of the society. Additionally, improper dental care also creates problems like early tooth falling, tooth decay, enamel loss, etc.
All these problems require proper suggestions of dentists to keep teeth healthy and fit for a long time. Thus, dentistry as a profession has become more demanding and because of its promising nature, a lot of young aspirants are entering this profession.
Education Criteria :
The students, who have passed the 10+2 examination with science stream and have had Physics, Chemistry and Biology and English in 12th stream, may go for the BDS course.
It is the course which will be having hands on training in the field of dentistry for the duration of five years. The students will get the chance to interact with the patient and will get the practical knowledge of the diseases.
The students have to score minimum 50% marks (40% in the case of reserved category) in plus two and have to appear for an entrance examination conducted by the respective authorities.
A BDS graduate may go for the PG degree programmes leading to the Domain MDS (Master of Dental Surgery). MDS is the advanced degree in dentistry field and allows the candidates to specialize in any of its discipline. Interested candidates can also go for research programme by pursuing Doctor of Philosophy.
What would it Cost?
The average fee of Bachelor of Dental Surgery(BDS) ranges from Rs. 50,000 to Rs. 12 lakhs. A candidate needs to take an entrance test to take admission in Bachelor of Dental Surgery in reputed universities.
The course fees for an MDS degree ranges from Rs 1 to Rs 3 lakhs per annum and the private institutions under management quota may charge anywhere between Rs 5 lakhs to Rs 10 lakhs.
Required Qualities for Dentistry / Dentist :
The basic qualities required for this career are :
Patience,
Ability to stand for long hours,
Good health,
Concentration,
Accuracy and a methodical and scientific Approach
You must also have an eye for detail,
Cool temperament,
Manual dexterity and compassion for people
Strong interpersonal skills and communication skills are also required to do well in this job
If you think you have these qualities then this is a perfect career for you.
The Job Profiles of the BDS may be the following:
Dental Surgeon
Endodontic
Oral and Maxillofacial Pathologist
Oral Surgery
Orthodontics
Pedodontics
Periodontics
Prosthodontics
Job Prospects
Excellent employment opportunities are available for dentists in dental departments in hospitals, nursing homes, dental clinics and health departments.
You can also seek a teaching job in any of the dental colleges spread across the country.

Apart from this, as a dentist you can seek work in the research and advisory departments of pharmaceuticals.
Opportunities are there in companies producing oral care products like toothpaste, mouth wash, and gum care products.

Self-employment is also a promising avenue. With experience, you can start your own individual clinic.
Many dentists prefer private practice as it provides the best financial prospects along with a greater level of independence.
Pay Packet
Dentists can earn very well in any part of the world but it all depends on your skill and confidence
An entry-level Dentist with less than 1 year experience can expect to earn an average The initial salary of a dentist may be the Rs. 15,000 to Rs. 30,000 per month. After getting the experience and good hands on in this field, the candidate may get the handsome salary as 4 to 6 lakh per annum.