How To Get Started In Your Teaching Career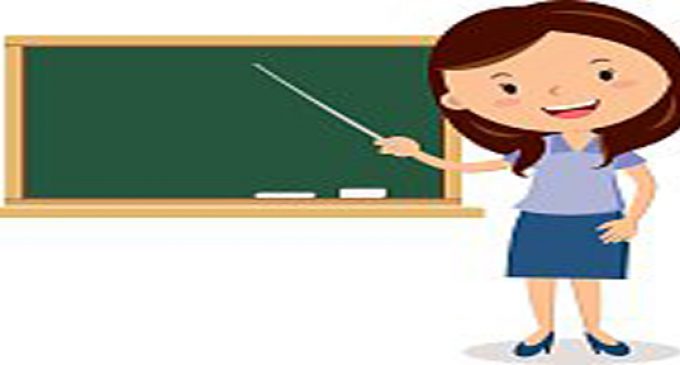 Teaching has been regarded one of the noblest jobs you can take up since ancient times. Teachers have always  performed the role of focal point for social change in our community.
Why Become a Teacher?
Careers in education can be rewarding because educators are able to make positive impacts that may last for their students' lifetimes. If you are considering a career in teaching, you should consider all of the career-related benefits that come with the job.
Teaching as a profession is divided into many areas of specializations, each requiring different skill-sets and each employing a different method of training.
Eligibility Criteria for Teaching Career
The teaching profession is a highly specialized field and needs extensive training in order to acquire field knowledge. Teaching is, for certain reasons, deemed simple and easy to do.
It is commonly believed that anyone can teach, provided he has some knowledge for the subject. Knowledge is just one thing that a teacher should have among other things.
The fundamental qualities required are excellent communication skills, the ability to hold the attention of young minds, to inspire confidence and finally, the ability to set an example by word and deed.
Education Criteria :
The answer to the question, how to become a teacher, is not a simple one. As a teacher, you need to have :
Bachelors in Education (B.Ed) degree. Colleges across the country offer these degrees. Some universities offer B.Ed courses by correspondence too.
One can do a Masters in Education (M.Ed) later, to add to qualifications. But it is also important to have the necessary in-depth knowledge of the subject you want to teach and are going to specialize in.
As a matter of fact, M. Ed is only required to enhance your possibilities of promotion or getting the next higher grade. In case you want to specialize as a nursery teacher only; you must undergo a special nursery teachers' training, available at various universities.
Diploma Courses :
Basic Training Certificate (BTC), Diploma in Education (D.Ed) and Teacher Training Certificate (TTC) are other teaching courses that can help you get a teaching job.
In case an individual plans to be a games/physical fitness instructor, he/she will require obtaining a certificate/ degree or diploma from any one of the sports institutes located around the country.
One can also appear for the Central Teacher Eligibility Test (CTET) conducted by the CBSE for appointment as a teacher for classes I – VIII in government and state schools as well as unaided private schools that accept CTET scores.
College and university teaching requires a different approach. After finishing M.A. in a subject, one can become a specialist by doing M. Phil. or Ph.D.
If you want to know how to become a lecturer in India, it is important to remember that you will have to clear the NET exam conducted by the University Grants Commission (UGC). One can then apply to colleges for a job
Teaching Skills and Attributes
Teaching is often considered an easy-enough job. The common perception is that you need to know your subject, understand the lesson plan, and make it interesting for kids. This is simply not enough. One requires a blend of essential attributes like patience, confidence, liking for and an understanding of children/ students to pursue a teaching career. Teachers must also have the capacity to organize with ease, be friendly and helpful, possess the skill to communicate well, to initiate a liking in their students' minds even in the case of most boring subjects.
A teacher has to be a friend, philosopher, and guide to his wards. A teacher should be initiative driven, and passionate about the cause and role of teaching in the society. A potential teacher should be always eager to learn continuously.
Teaching Job Prospects
If you are intent on pursuing a teaching career, you could teach at the pre-primary, primary, middle school, or high school/secondary school levels. Some of the many institutes you can seek employment with include:
Play schools
Nursery schools
Primary/elementary schools
Secondary schools
Colleges/Universities
Educational research institutes
Self employment by starting institutes/tutorials
Special schools: it deals with children having physical and mental handicap and learning disabilities. The job involves lot of sensitivity and emotional attachment towards the students with disabilities.
Teacher Benefits
Full-time teachers typically receive healthcare and retirement benefits that are more competitive than those found in private-sector jobs. Teachers who participate in collective bargaining or union agreements may receive additional job security. Experienced teachers who meet or exceed standards of teacher quality may also qualify for tenure, which provides an added measure of job security.
Personal Fulfillment
Another benefit of the job is being able to work in a subject that excites you. If you are strongly interested in math, history, English, or another subject, earning an endorsement in that area can keep you involved with your personal interests throughout your career – with the added benefit that your passion will engage students in the subject. Earning more than one subject endorsement can also add variety to your job and prevent your lessons from becoming repetitive. Holding multiple credentials in in-demand subjects can also lead to higher salaries for teachers.
Salary and Perks
As a teacher, your salary can vary greatly depending on your training, your qualification, and the type of school you are employed by. The level at which you are teaching can also make a difference to your salary package. Unfortunately the salary package in the profession of teaching are not very high.
the average salary for a high school teacher at the entry is level is around INR 2.45 LPA. For an experienced teacher, teaching at high school level, the average salalry is INR 4.71 LPA. In some school, teachers receive additional benefits like accommodation, subsidized fees for children, pension, and gratuity. Some schools also assist teachers with skill upgradation.