Future Scope In Agricultural Science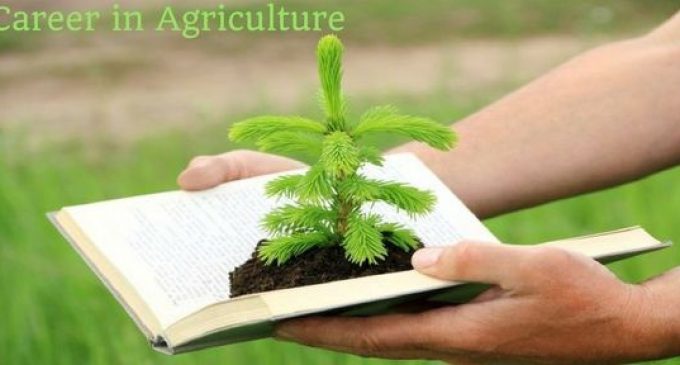 Despite rapid strides in modernization and India's march towards globalization, agriculture has always been the backbone of our economy. It still employs more than two third of the labor force in the country and is a major contributor to our national economy.
It meets our basic need for food and also the requirement, for the raw material needed by the manufacturing sector. Science and Technology have contributed significantly to agriculture in terms of improving productivity and quality.
In order to gain a foothold in the highly competitive global market and to make major gains in the export market, there is an increasing demand for professionally qualified people in this sector. Hence nowadays many educational institutes and universities have started courses to groom professionals in this important subject area.
Career in Agriculture is one of the largest industries and a good source of employment across the country. You should know about detailed information about career opportunities in agriculture Science.
Ideally you should have Physics, Chemistry, and Biology (PCB) combination in your 10+2. It will be also advantageous if you study Mathematics as well at the Class 12 level.
At Bachelors level, ideal courses are 3-year or 4-year degree courses in Agricultural Science, Agricultural Engineering, Agricultural Science and Technology, or Food Science and Agriculture.
Alternative options at the Bachelors level are Food Science, Biotechnology, Environmental Science, Microbiology, Biochemistry, Botany etc.
To have a career in R&D, you will require a higher degree (Masters or PhD). You can gain more advantage by pursuing a higher degree from abroad.
Given the scope of business and management within the agricultural sector, Masters degree in Finance, Marketing, Business Analytics, Data Analytics or an MBA can be very helpful.
The agriculture sector demands a lot of planning, problem-solving and management skills. So, a general or specialized MBA can provide you a great career. Some of the key areas of MBA in Agri-Business are Agricultural Markets, Agricultural Pricing, Agricultural Law, Agricultural Trading & Merchandising, Agricultural Economics, Agricultural Data Analytics, and Farm Management.
Knowledge, Skills & Attributes :
Good communication skills
The ability to analyze and solve problems
The ability to make accurate and detailed observations
Patience
An interest in agriculture and the environment
An understanding of business principles
The major four broad areas under agricultural sciences are food science, plant science, soil science and animal science.
Agriculture Science Job Prospects
Agriculture is a vast and diversified field, offering numerous career options. Other than those directly engaged in farming and other allied activities, the industry needs people in areas of research and development and agro-industry. Then there are specialized areas, with good career prospects, like Horticulture, Floriculture, Dairy and Poultry Farming, Fishery, and so forth.
The monthly remuneration of a fresh graduate in agricultural sciences appointed by respective state or central government starts from Rs.7000 and goes up to Rs.17,000 depending upon experience and total years of service.
District agricultural inspector/officer gets monthly salary more than Rs.12,000. The salary of agricultural scientists varies between Rs.18,000 and 25,000.
The salary of agricultural science professionals in private sector is more as compared to public sector. They get good salary apart from other benefits as fixed by the respective firm/company.