Career in Animation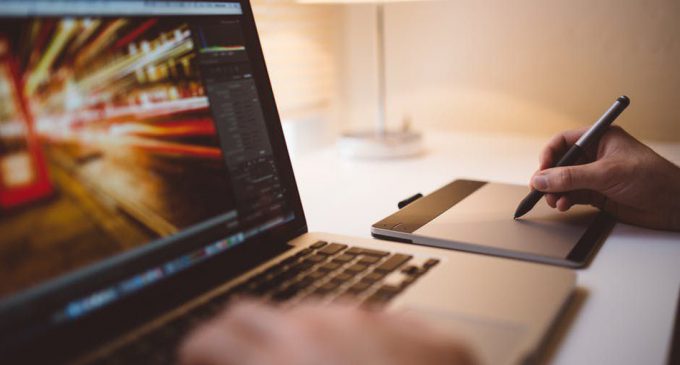 A career in animation could be the right choice for today's youth with high salaries, career growth and an opportunity to showcase your creativity.
Animator is an artist who is involved in creating animated cartoons. Their typical work includes creatively producing original and attractive designs and solutions, using specialist computer generation software such as Maya, Flash and After Effects, presenting designs for evaluation to customers, promoting and running the business, negotiating contracts and linking and working effectively with other companies.
Animation institution in India
Arena Multimedia
Maya Academy of Advanced Cinematics
ANTS (Animation Training School)
Toonz Academy
Industrial Design Centre (IIT Mumbai)
Birla Institute of Technology, Noida
Qualification
Skills
Good observational skills
Creativity
Drawing / sketching skills
Patience and Concentration
Ability to get into character
Communication skills (to interact with team)
Eye for detail
Passion for Animation
Computer and Software skills
Teamwork skills
Course
BACHELOR'S DEGREE COURSES (3 years )
BA in Animation & Multimedia
B.Sc. in Animation & Multimedia
Bachelor of Visual Arts (Animation)
Bachelor of Fine Arts in Animation,
Graphics and Web Design
BA in Animation and CG Arts
BA in Animation and Graphic Design
BA in Digital Filmmaking and Animation
B.Sc. in Animation and VFX
B.Sc. in Animation and Gaming
DIPLOMA COURSES (6 months to 1 year )
Diploma in 2D Animation
Diploma in 3D Animation
Diploma in Digital Animation
Diploma in CG Animation
Diploma in Animation and Filmmaking
Diploma in VFX
Diploma in Animation and VFX
Diploma in Animation, Video Editing and Post Production works
CERTIFICATE COURSES(3-6 months)
Certificate in VFX
Certificate in 2D Animation
Certificate in 3D Animation
Certificate in Editing, Mixing and Post Production Works
Certificate in CG Arts
PG courses( 2 years )
M.Sc in Animation and Multimedia
M.Sc in Animation and Digital Filmmaking
M.Sc in Visual Effects
MA in Animation and Multimedia
MA in Digital Filmmaking and Animation
PG Diploma in Animation.
Here's a list of probable animation job roles
Director
Production Designer
Script writer
Storyboard Artist
Illustrator
Layout Artist
Digital Painter
Animator
Modeller
Compositor
Editor
Job :
The art of breathing life to a character or object can be defined as a job in animation. A mixture of entertainment industry and technology, design, drawing, layout and production of graphically rich and attractive multimedia clips are concerned in Animation jobs.
Media Agencies
Film Production Houses
Post Production Houses
Advertising Agencies
Web Entities (E Commerce sites, E Magazines, Websites etc)
Computer and Mobile Game Developers
Salary
Junior animators or trainees can get between Rs. 8,000-15,000 a month.
They can earn Rs. 25,000 – 40,000 with three to five years of experience.
A well experienced animator who has an excellent animation work portfolio could easily get Rs. 50,000 – 60,000 per month
Job Roles after Diploma Course:
A student pursuing an animation and gaming diploma course will be able to pursue job roles such as
Graphic Designer,
Web Designer,
2D/3D Animator,
2D/3D Designer,
AV Editor,
Technical Trainer,
3D Modeler,
Multimedia Programers,
Composers, Visualizers,
Content Developers
Pre and Post Production executives in leading animation studios and entertainment companies.
An aspirant wishing to pursue a career in animation and gaming can start with an average salary of approximately Rs 1.2 lakh per year and can reach up to 7 lakh per year (depending on the different profiles chosen by the individual).
Animation is rightly said to be a career where one can 'draw' one's salary literally.