Advance Your Career On Networking – Network Engineer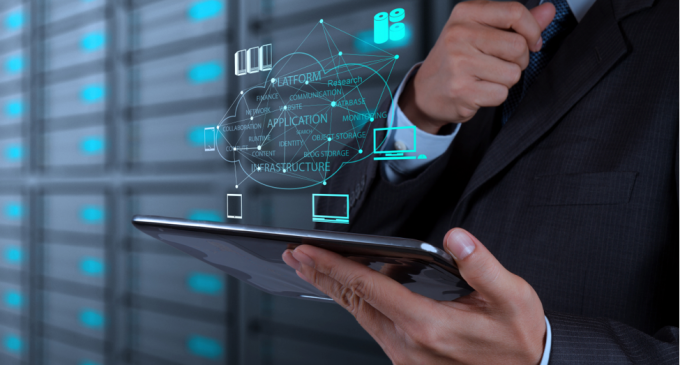 So you want to be a Network Engineer. Where do you start?
Here's the good news — Network engineers are in high demand. Companies are investing in newer, faster technology and mobile networks every day, increasing the need for highly trained network engineers.
A Network Engineer is a technology professional who has the necessary skills to plan, implement and oversee the computer networks that support in-house voice, data, video and wireless network services.
As a network engineer, you are responsible for establishing the IT system of an organization (and the entire organization by default). You will create and implement physical and wireless networks, troubleshoot problems, and research and integrate new technologies depending on the company.
If you want to break into the network engineering sector, here's how to get started.
Qualification:
Companies typically require a bachelor's degree in computer science, information systems, or computer engineering. Some organizations also ask to earn a master's degree in business administration (MBA) or computer science before applying, depending on role.
Roles and responsibility
Designing and implementing new network solutions and/or improving the efficiency of current networks.
Installing, configuring and supporting network equipment including routers, proxy servers, switches, WAN accelerators, DNS and DHCP.
Procuring network equipment and managing subcontractors involved with network installation.
Configuring firewalls, routing and switching to maximize network efficiency and security
Maximizing network performance through ongoing monitoring and troubleshooting
Investigating faults in the network.
Updating network equipment to the latest firmware.
Courses
CompTIA A+ Certification
Duration: 20 days
Fees: appox Rs 20,000/- to Rs 50,000/-
CompTIA Network+ Certification
Duration: 90 days
Fees: appox Rs 30,000/-
Microsoft Certified Solutions Associate (MCSA)
Duration: 115 days
Fees: appox Rs 1,58,000/-
Microsoft Certified Solutions Expert (MCSE)
Duration: 20 days
Fees: appox
Rs 2,26,000/-
VMware Certified Professional
Duration: 5 days
Fees: appox
Rs 75,000/- to Rs 1,00,000/-
Cisco Certified Entry Networking Technician (CCENT)
Duration: 10 days
Fees: approx Rs 1,28,000/-
Cisco Certified Network Associate (CCNA)
Duration: 5days
Fees: approx Rs 20,000/- to Rs 1,00,000/-
Cisco Certified Network Professional Level (CCNP)
Duration: 3 months
Fees: approx Rs 40,000/- to Rs 1,00,000/-
You need other skills to be a network engineer
Analytical Skills.
Attention to Detail
Leadership Skills
Organizational Skills
Teamwork
Critical Thinking
Communication
Types of networking jobs :
For those who are just beginning a networking career, here is a brief list of accessible job kinds and networking employment:
Network Specialist.
Network Administrator.
Network Technician.
Network Analyst.
Network Manager.
Network Engineer.
Network Solutions Architect.
You may decide to specialize in one or more networking fields as you develop your networking career further. The networking positions you would be applying for at this stage could include:
Network Security Specialist
Cloud Networking Architect
Networking Research and Development Specialist
Wireless Networking QA Engineer
Wireless Infrastructure and Mobility Specialist
Mobility Solutions Architect
VoIP Engineer
Telecom Project Manager
Data Center Networking Specialist
There are also plenty of networking jobs in sales and consulting, so be sure to check out:
Networking Sales Specialist
Networking Account Manager
Networking Consultant
Networking Program Manager
Salary
Depending on academic skills and work experience, A network Engineer can receive Salary of around Rs. 1.2 lakh per year and up to Rs. 6 lakh per year.