Title of series: Behavior and Learning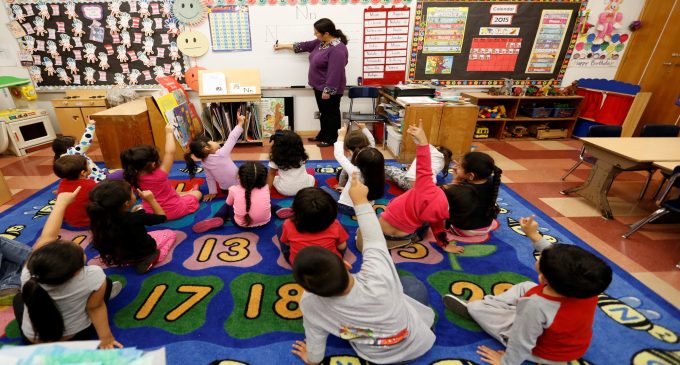 Dear Readers,
First Education News is happy to begin 2021 with a new column titled "Behavior and Learning" This column will consists of e-series of articles that will discuss behavioral issues and facets related to teaching, learning and education.
Contributors: Dr. Jayashree Inbaraj, Shankar Ramachandran, Patrick Harang and Dr.Nilesh Chatterjee
A brief note about the contributors: Dr. Jayashree Inbaraj is Principal of Smt Kapila Khandvala College of Education (KKCE), University of Mumbai. Her expertise is in Educational Psychology, Action research and Inclusive Education. Shankar Ramachandran is an expert on reading and language-learning in primary school students. Patrick Harang is Director of Programs and Professional Development at Child Care Council of Greater Houston (Texas, USA). Dr. Nilesh Chatterjee is a trained physician and behavioral scientist who works in the areas of public health, education and social development
*****
"Wait-time": Critical instructional tool in the classroom
In a traditional classroom, when teaching a topic, the teacheris often asked to check if students have grasped the main point byasking a question and expecting students to respond. An example could be that of a teacher who is teaching a class on administration of Maharashtra state and asks: How many districts are there in the state? Most teachers tend toask questions.
An important behavioral issue in the promotion of student learning is whether the teacher pauses or waits after asking the question. Wait-time is the technical term for the amount of time that a teacher pauses or waits after asking a question, thus giving students some silent time before calling them to respond to a question.
Several research studiessince the 1970s have found that in some classrooms,teachers paused barely for a tenth of a second for a second, and in others teacherswaited for only a second. This did not allow students enough time to think. However, when wait-time was extended to a minimum ofthree seconds, there were many positive changes to students' behaviors and attitudes. The length and correctness of student responses increased. The number of no answers or "I don't know" responses by students decreased. The number of students who volunteered answers greatly increased. Academic achievement test scores tended to increase.
How does wait-time improve learning?
Wait-time provides students time to think and it is important to remember that the goal of aany classroomsession is to promote thinking, not just complete an assigned syllabus. Wait-t
imehas been found to be a critical instructional tool. Students need time to absorb and process new information, think about how it relates to what they already know or are learning now, and then come up with an appropriate response. Wait-time also leads to higher engagement throughout the lesson because all students consider how they would respond to a question before the teacher calls on someone to give a response. Strategic silence in the classroom, after a question, puts a demand on learners to think and share their thoughts.
Mary Budd Rowe, who is credited with coming up with the term explained that: "Exploration and inquiry require students to put together ideas in new ways, to try out new thoughts, to take risks. For that they not only need time but they need a sense of being safe."
Patience is important because processing and thinking speeds differ from student to student.
Part 2 (hyperlink) of this article addresses wait-time in the digital classroom.
How much wait-time is good?
According to work done by Mary Budd Rowe in 1972 and Robert J. Stahl in 1994, pausing for three or more seconds showed a noticeable positive impact on learning. Too much wait-time is also not good. While a wait-time of three to four seconds give students time to process and respond thoughtfully, a wait time of 20 seconds or more is often interpreted as threatening. Therefore, teachers should avoid the use of excessively long pauses or wait times.
In conclusion, patience and processing are critical for thinking. If teachers were to use wait-time techniques properly in classrooms, they would be demonstrating a critical skill to their students. Teachers have to directly and indirectly teach this skill to students so that young people can take time to think about any question before jumping to find an instant answer.After all, the goal of education is to enable our students to think and to learn to ask the right questions. As the quote attributed to one of the greatest physicists, Albert Einstein, goes: ""If I had an hour to solve a problem, I'd spend 55 minutes thinking about the problem and 5 minutes thinking about solutions."