Graphic Designing Career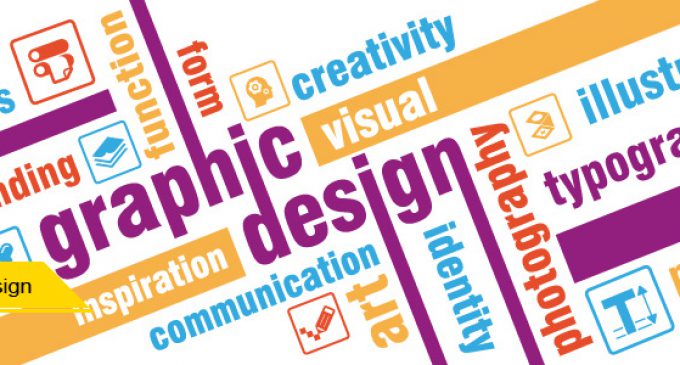 A graphic designer is a professional who is in graphic design and graphic arts industry, collect images, typography or motion graphics to create a piece of design.  Graphic designer create graphics for publishing, printing or electronics media, advertising, etc
Designers work on the websites that you visit, the ads that you see, the movies that you watch, the games that you play  and the packaging for the products that you buy. You have the option of working in advertising, publication, public relations, media, industrial design, and a variety of other sectors with a career in graphic design. If you have a creative soul, a major plus is the flexibility to flourish on your own.
Below is all you need to know about a career as a graphic designer with many details.
Qualification required for Graphic Design :
Usually a bachelor's degree in graphic design or a associated field is needed. However, people with a bachelor's degree in another field may seek graphic design technical training.
Graphic designers must keep up with new and updated computer graphics and design software, either on their own or through formal software training programs.
Professional associations that specialize in graphic design, such as AIGA, offer courses intended to keep the skills of their members up to date.
Graphic design course curriculum
The curriculum of graphic design varies from college to college as well as from course to course. Candidates aspiring to  follow a Graphic Design course are notified in their course that they will study some or all of the subjects listed below.
| | |
| --- | --- |
| Introduction to Graphic Designing | Shaping, Design & Illustration |
| Typography | Graphic Designing Softwares & Tools |
| Image Layout & Effects | Photoshop |
| Corel Draw | Illustrator |
| InDesign | HTML/ Javascript |
| Adobe Dreamweaver | Adobe Flash |
| Adobe Audition | Computer Fundamentals |
| Art & Visual Perception | Vector Graphics for Designers |
Online Courses :
In the past it may have been different, but nowadays most people who want to become graphic designers are already  using computers to create their art. And if you don't, you're going to get from Photoshop to Illustrator to Flash to Corel Draw, and the list goes on and on. If you can use these programs to create art, it's not a big deal to take internet courses. Here are some online Sites from where you can learn graphic design :
• Udemy
• Alison Online
• Coursera
• ADMEC Multimedia Institute
• Massachusetts Institute of Technology
• Envato Tuts+ Illustration & Graphic Design Courses
• Skilledup
• Zee Institute of Creative Art
• Next-G Education
• Canva Design School
Important graphic designer qualities :
Analytical skills
Artistic ability
Communication skills
Computer skills
Creativity
Time-management skills
Other graphic designer experience required:
Often through internships, graphic designers gain initial experience. Practices provide an opportunity for aspiring graphic designers to work with designers and experience the design process from concept to completion, in some cases.
Creating a variety of jobs with a degree in graphic design
A degree in graphic design extends your choices to include a variety of creative professions that can extend to   management roles in extremely creative organisations such as advertising agencies and industrial design companies. Here are few jobs you can get with a graphic design degree:
Art Director.
Creative Director.
Drafter (Architecture and Engineering)
Film and Video Editor.
Graphic Designer.
Industrial/Product Designer.
Marketing Manager.
Multimedia Artist/Animator
Technical Writer
Web Designer
Salary
A junior graphic designer can earn nearly about Rs. 90,000 – Rs. 600,000 each year, and senior graphic designer can earn Rs. 180,000 – Rs. 800,000. Graphic designers generally work complete time, which is about 35-40 hours a week.