A Career in Digital Marketing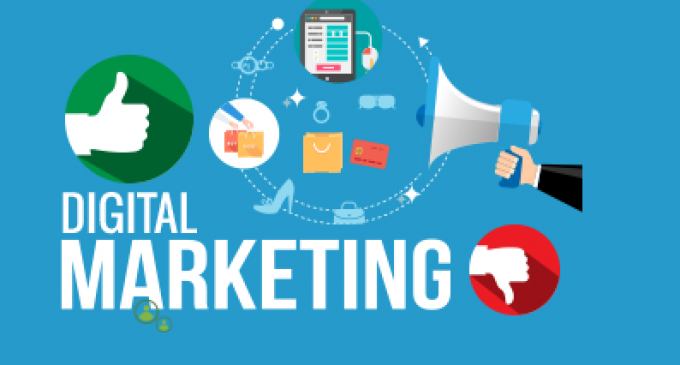 * What is a Digital Marketing Professional?
The rising trend of digitizing businesses has created the need for a new kind of professionals: ones well-versed in the business and art of digital marketing. These people possess the knowledge and the skills necessary to harness the power of the Internet for the purpose of creating effective email advertising campaigns, community blogs, web pages, social media postings and more, all aimed at successfully connecting with today's internet-savvy consumers. The demand for knowledgeable digital marketing professionals is growing exponentially.
The digital marketing career field encompasses many niche jobs. Digital marketing includes, but is not limited to, the following positions:
1. Online Content Developer
2. Social Media Marketing
3. Search Engine Optimization Specialist
4. Business Analytics Specialist
5. Brand Management
6. Mobile Marketing Specialist
7. Web Designer
8. Professional Blogger
9. Search Expert
10. Email Marketer
* What is the Purpose of Digital Marketing?
A successful digital marketer will possess a broad range of skills designed to connect with, and have a strong positive influence on, customers wanting to know more about a given product or service. The ultimate goal is increased sales for business, and digital marketing is the most efficient manner for reaching this aim.
* Desireable Digital Marketing Skills:
To have a rewarding career in digital marketing, it is important to master the following skills:
Inbound Marketing – possess the ability to utilize inbound marketing to generate new leads.
Flexibility – Able to change what is not working to move you towards your project goals.
Strong Organizational Skills – Able to manage several different campaign aspects at the same time.
Knowledge of Content Writing Platforms, such as Word Press.
Strong Social Media Skills – Must be able to create effectively, potentially 'viral,' social media posts aimed at increasing brand or product exposure. These types of posts are highly shareable among social media users.
A familiarity with, and understanding of, how Digital Analysis Tools work.
Ability to recognize and reconfigure under-performing content for the purpose of increasing brand exposure and customer interaction.
HTML Knowledge – Capable of using HTML to create eye-catching sub-headers and other visually appealing content.
Search Engine Optimization (SEO) Experience – Having a solid understanding how SEO works is critical to increasing search engine rankings. The higher a company ranks, the more likely people will click on that company's website in the search engine query results.
Strong ability to utilize Advertising Platforms, such as Google AdWords, to create effective ads.
* Courses for Digital Marketing Aspirant :
After 10 + 2 : BBA in Digital Marketing
After Graduation : PG/MBA in Digital Marketing
Apart from that there are various Digital Marketing Certification Courses available in the market.
* What is the Typical Median Pay for Entry-Level Positions in Digital Marketing?
Digital Marketing is a consistently expanding, lucrative career field choice. As such, digital marketing can be broken down into several different generalized levels of responsibility and annual financial compensation. The website payscale.com lists the median entry-level pay for each of these digital marketing positions in India as follows:
1. Direct Marketing Specialist – Average annual entry-level pay for a DM Specialist is Rs.1,50,000 – Rs.4,50,000 P.A.
2. Digital Marketing Manager – Entry-level DM Managers can expect a median annual salary of Rs.4,50,000 – Rs.9,50,000 P.A.
3. SEM Specialist – Average Salary offered for the position of senior SEM Specialist is between Rs.5,00,000 – Rs.10,00,000 P.A. with minimum 3 years of experience.
*It is important to note that annual salaries will differ according to different locations across the country and are dependent on the particular company one works
* What Does the Future Hold for Digital Marketing as a Career Choice?
The economy in the digital sector is expanding at a rate of roughly 10X more than in the more traditional economy. This rate of phenomenal growth and change means that the demand for experienced, knowledgeable digital marketing professionals is outstripping the current supply. Whenever the demand exceeds the supply, there is a certain measure of job security.
There is no going back to the old days and old ways of doing business. A digital revolution is upon us. Technology continues to improve, advance, and evolve at a mind-numbing pace.
As more businesses clamor to stay relevant and competitive in the digital market place, the higher the demand will be for qualified and experienced digital marketing professionals.
" Digital marketing is a good career choice for anyone that wants to work on the cutting edge of this technical revolution."